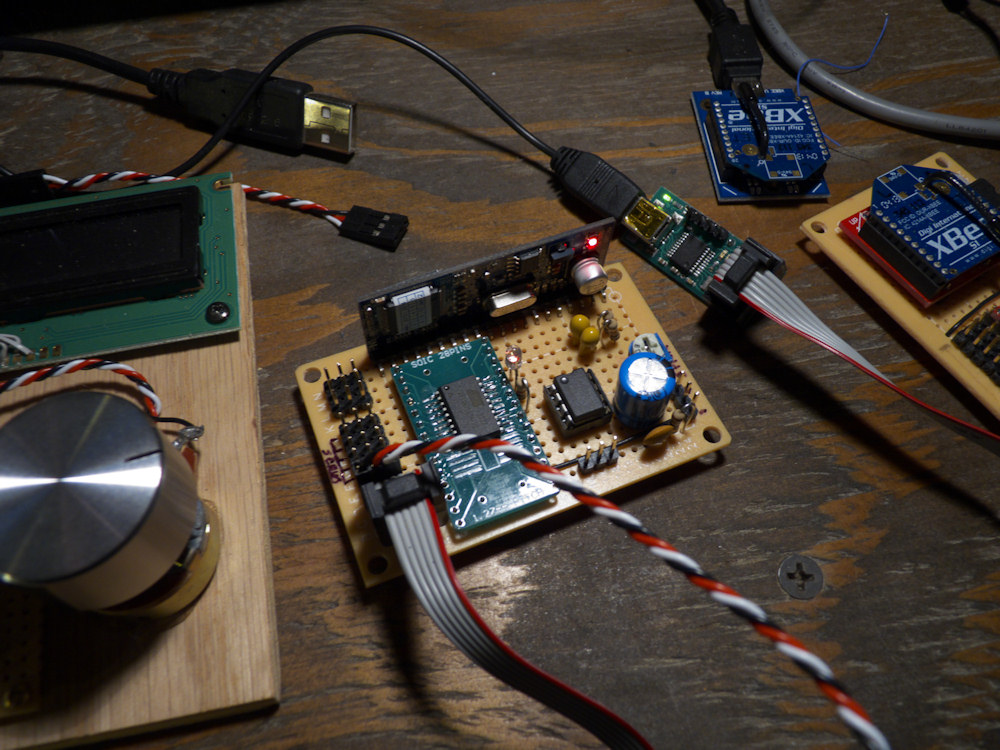 A new widget I'm working on. R/C sound card. My favorite 1634 Attiny micro controls an mp3 player. Supports up to 200 mp3 files on a 32G Micro SD. Built-in 1 Watt amplifier drives a speaker directly.
It also has 8 sound triggers using buttons or switches in addition to the R/C interface.
You can arrange the sounds with your computer to play anything you like. Engine sounds, horns, bells, music, speech, anything.
First prototype power up has the board LED blinking and the mp3 board online. Yep. Like it.