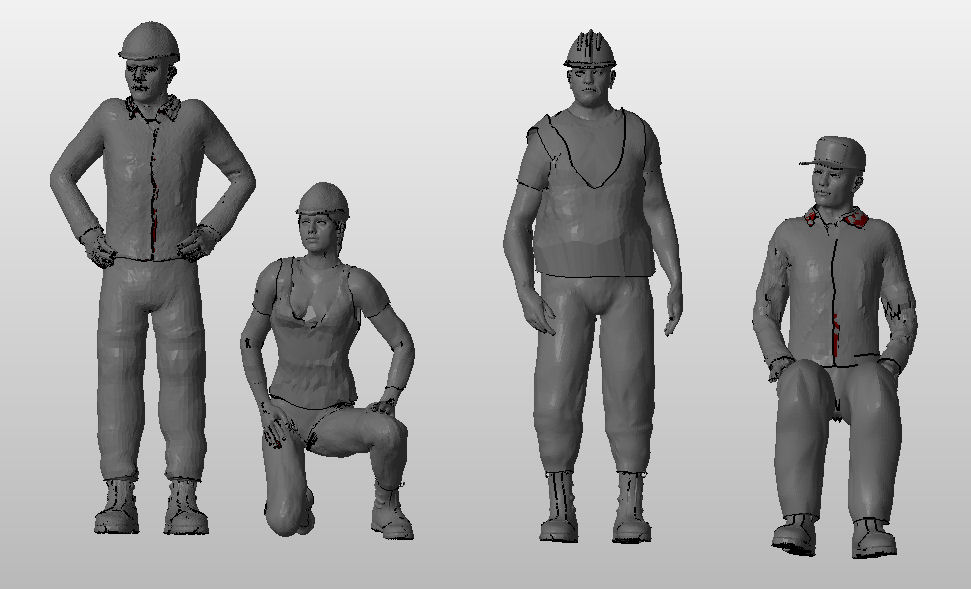 I seem to be getting interested in 3D printing again, I was doing quite a bit of it before the summer but then got my brain infected with electronics and software (I tend to do that) so I decided to revisit some of my older work. Here are a couple of people, they are meant to be a construction crew. They came out pretty good and I learned alot but I'm not sure they are really up to snuff for selling. So, I'll give them out to folks who want to try some 3D printing.
UPDATE: I've done some more development on my figures, you can see that post here: 3D Printed Peoples
If you would like to download the stl files that I send to the 3D printer, click on the '3D People Files' to the right under 'Links'.
Here are some of the actual prints: