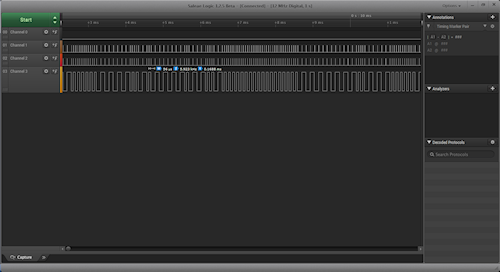 I have just started to play with a wonderful new tool, a four channel logic analyzer from https://www.saleae.com/
This is a fantastic unit for the price, I can't tell you how wonderful it is for doing small scale digital h/w design and firmware. I can literally time my interrupt routines, I'm sporting 5us on a dcc decoder INT routine. Sweet. I also found a really bad firmware bottleneck, I love this thing!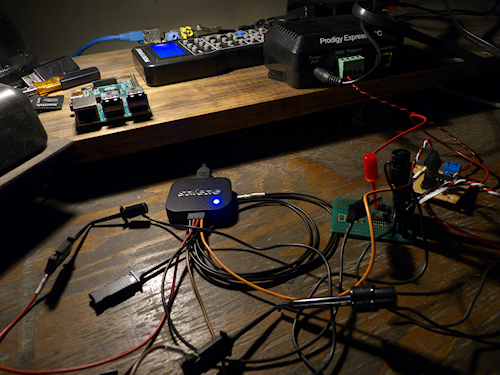 Here it is all hooked up to my development system. Atmel Studio 7 drives everything. This is my favorite kind of software development. Right on the metal.