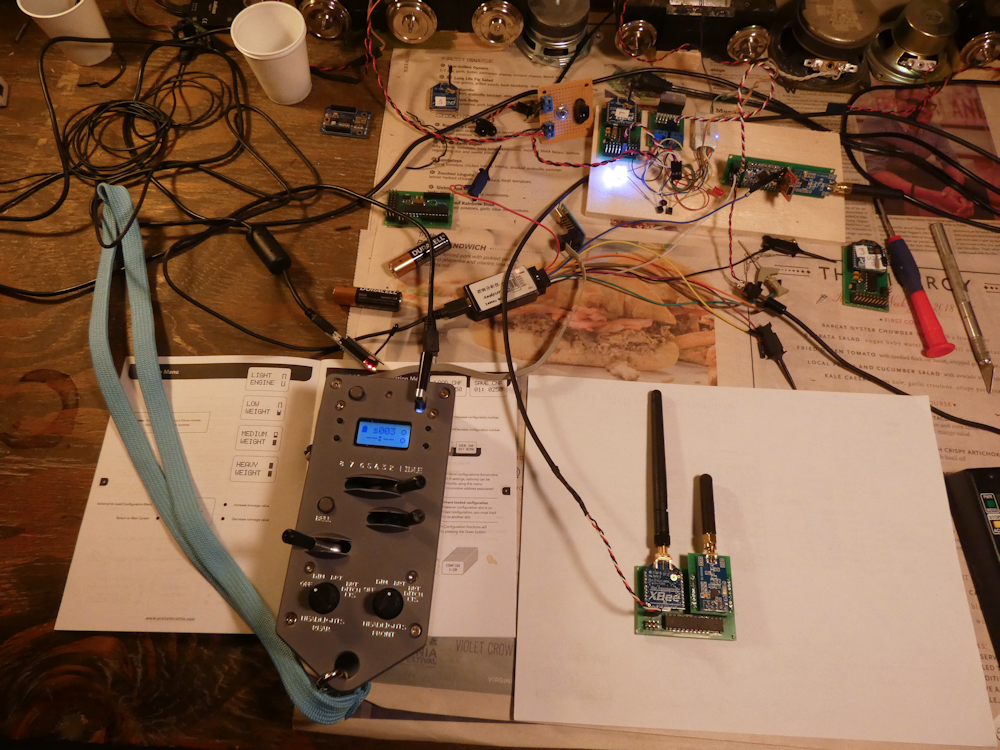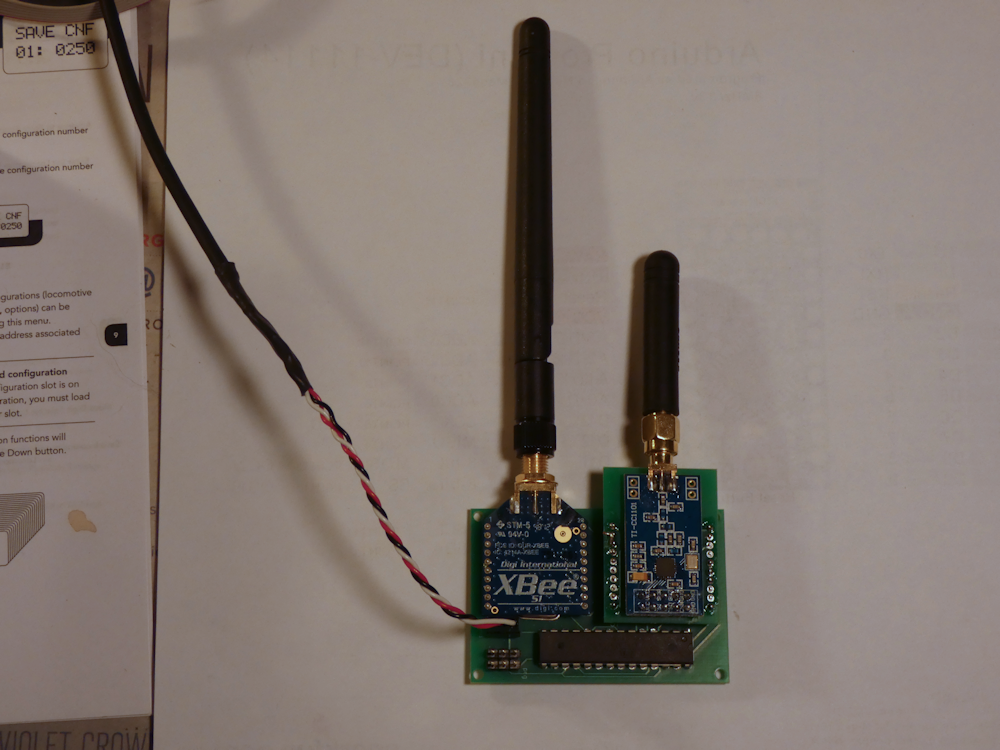 I got all of the firmware straightened out and this works pretty well now. This particular software build only handles DCC addresses 0-99 but I'll be fixing that on the next firmware upgrade.
You only need this one board and it will enable the Protothrottle to control all of your Airwire Locomotives. It still needs another pass on the PCB and an enclosure but I'm pretty happy with the innards. I'm going to build up a few and see if anyone wants to do some beta testing for me.
UPDATE 3/11/19- Now in Beta, I have the full 4 digit addressing working.