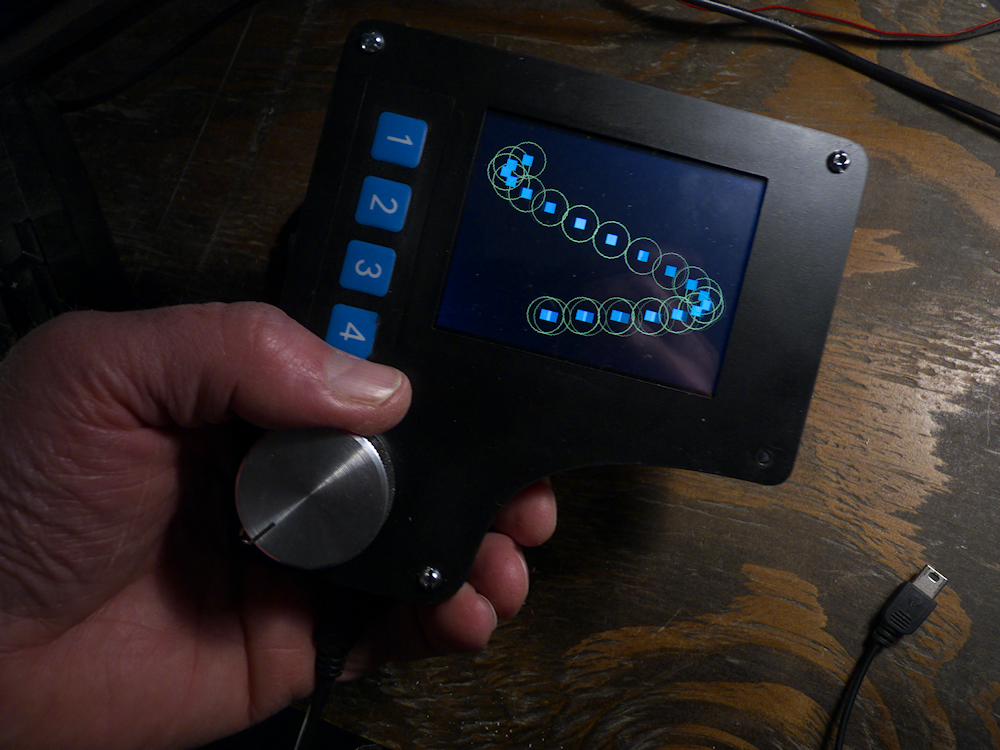 One thing that I have not been real happy with as I build out my control network, is the hand held controller implementation. I had hoped this design would change that but after I've played with it a bit I don't think so.
It features a uLCD-32 smart touch screen display unit, a large aluminum knob and four tactile hardware buttons. The display unit is a very full featured device including a Lipo battery charging circuit! Very cool. The custom graphics chip and language are very powerful and more importantly FAST. This will take all the UI load off the Xbee/Widget device. More info is here – Serial TFT Color LCD
So, I think I don't like this one either. I'm going to scavenge the LCD and try to fit it in the case I've found for the alpha numeric monochrome unit. It's a tight fit but the quality of this display is just too good to let it go to waste. I'm finding I like the off the shelf case I have (I bought two) better than I thought. I have somewhat large hands so I can hold it in my left and turn the knob with my thumb.
So this one is defunct now. More to come on this project later.