Raw cutting fresh off the router.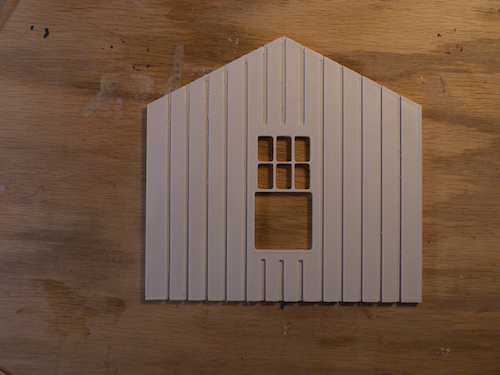 Here I've added the 1/8 inch square strips and the window trim, then I shot the thing with some light brown primer.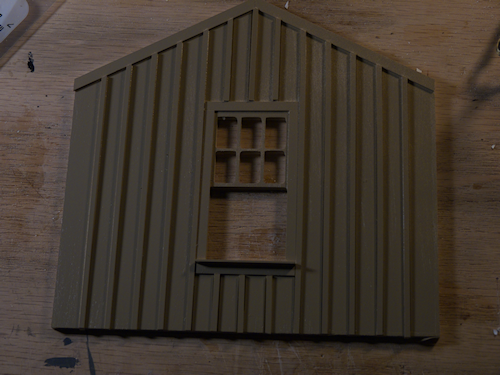 I've been doing some experiments with the CNC router, trying to cut styrene. I've messed up and melted a sheet or two but now I think I'm getting the hang of it. I'm working on a standard N&W depot, this one is at Winfall, VA. I found the pic on the Virginia Tech Photo Archive.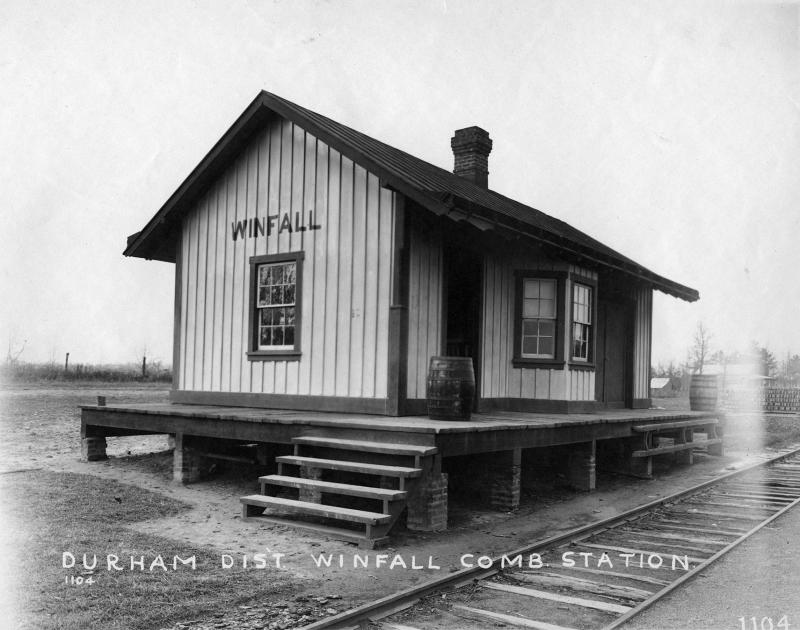 Anyhow, what I have found is that styrene needs to be cut with a slow RPM and a decent inches per minute feed rate. I'm using a 1/32 inch bit at 7500 RPM and a 25 IPM feed rate. You also have to cut shallow, anything more than say .030 or so will start the dreaded melt. So I do three passes to get through 1/8 inch styrene (.125 inches). This produces a big shower of nice plastic chips or 'saw dust'. This is what you want to see.