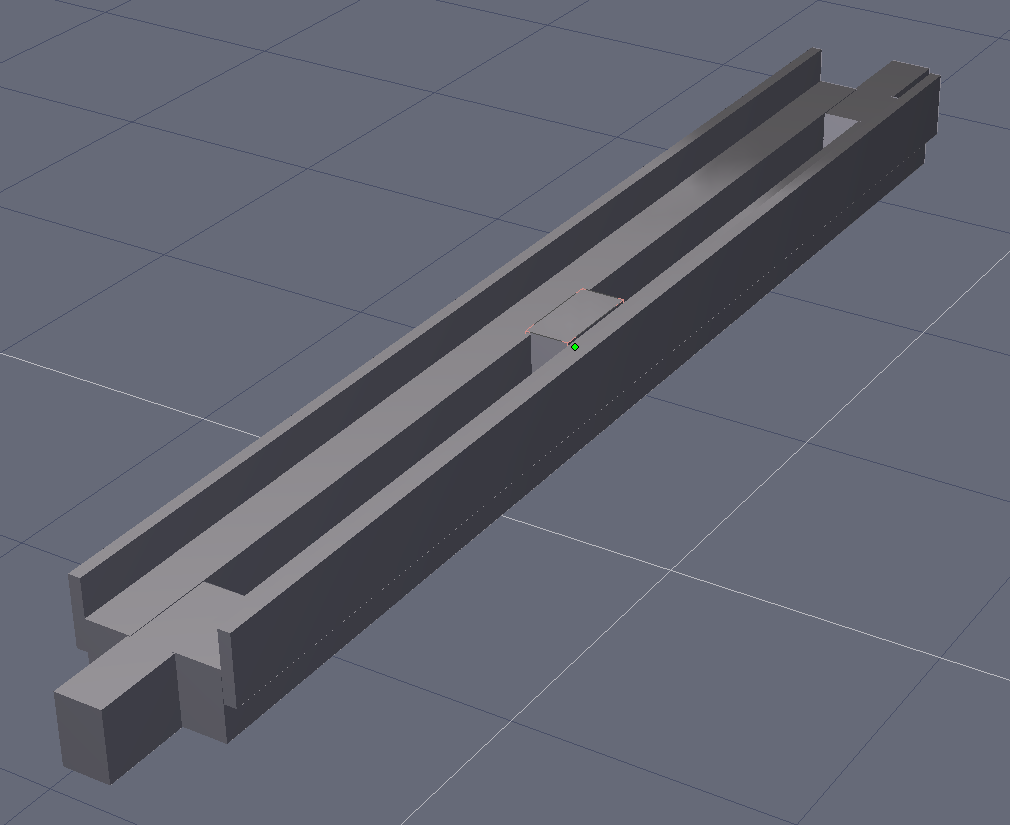 I'm attempting to come up with a standard 4 foot elevated unit that I can lay track on. So far I have this- a design based on 2×4 treated lumber, deck screws, staples and wire mesh screen. I have tons of this as scrap from various deck and garden construction I've done over the years. The idea is to put these together in 'units' then secure them to 4×4 posts at a little less than waist high.
As shown in the above 3D design, these are built like a planter- a basic trough formed with 2x4s with short scraps holding these together. Hardware cloth screen wire is cut to fit the open bottom area and 1×4 strips are screwed on the side for the walls. I put landscape fabric in and then fill it with screened paver gravel. The track is laid on top of that and more paver gravel is applied. That is smoothed out with a paint brush (like the small scales) and then I spray it down with the hose.
This leaves the sides of the trough to staple wire hardware cloth too that will form the base of the 'ground'. The idea then is to cover the mesh wire with a concrete shell to create the 'scenery'. In effect, the same sort of idea used to build the small scales using plaster cloth and screen wire but with cement instead of plaster.
I have grand plans for this unit structure if it turns out to work ok. I'll expand it a bit and then let it go through the winter as a test. I'm sure my methods will change as I research this but for now it's working quite well. The track seems quite secure in the ballast yet easy to remove if I wish.
With luck I'll build a layout design element (LDE) with a passing track and a spur for a small industry or two.