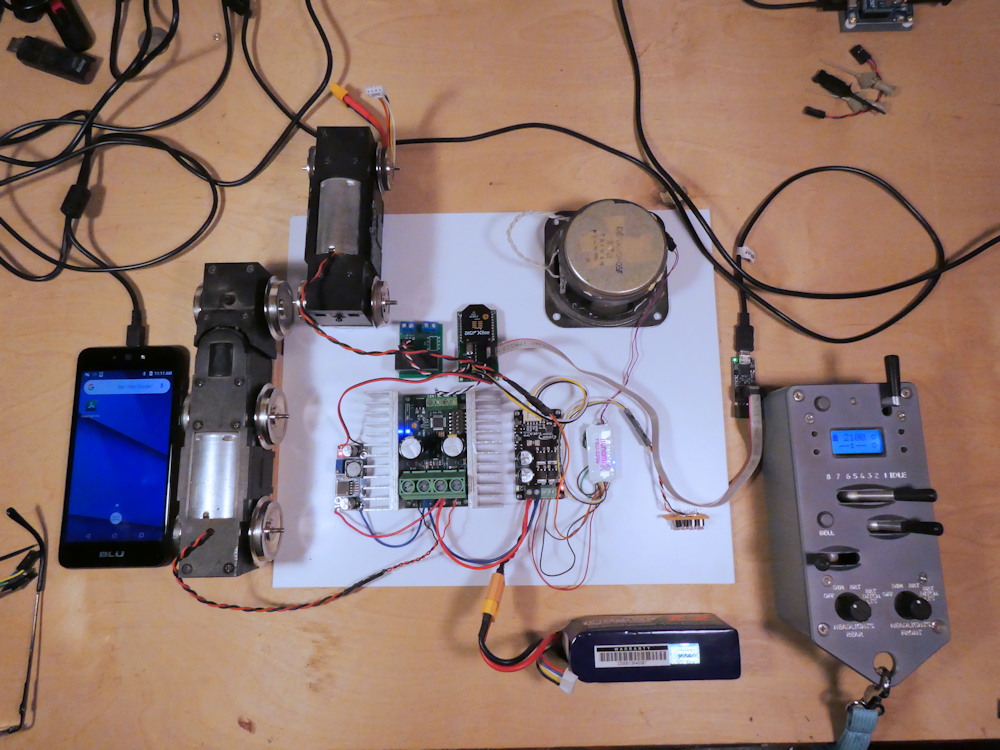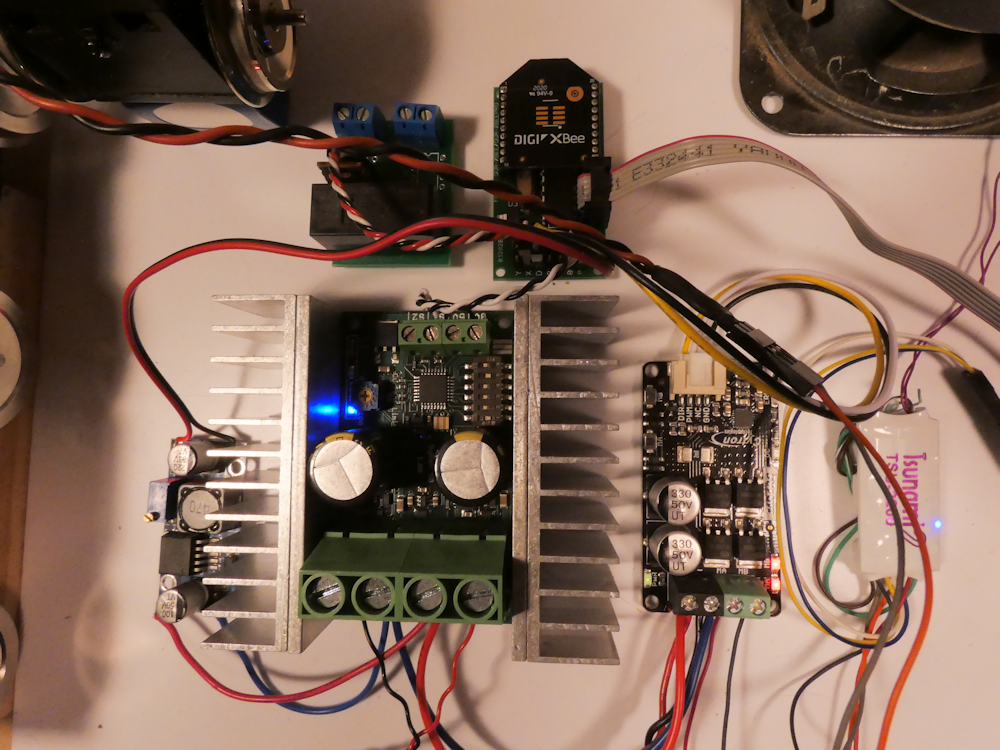 In my quest to drive ever larger locomotives, here is my latest development rig. It is designed for both very large motors and DCC. It can drive motors up to about 50A and can also supply about 8A of DCC. It consists of the Protothrottle Receiver, the Syren50 50Amp motor controller, a SoundTraxx TSU2200 DCC decoder, a Cytron Amp for the DCC, a 5v buck converter (to power the rx), a power relay and two motor trucks. One of the trucks is driven with the Syren50 and the other is hooked to the TSU2200.
I am pretty close to a final release on this iteration. It includes a new ESC mode, PHYSICS, and four parameters for setting up acceleration/deceleration and braking with the Syren50 motor controller. The braking responds to the brake lever on the Protothrottle and has a variable rate. The brake function parameter sets which function code the brake effect reacts to. On the TSU, this is F11, so I've set that here to get the brake squeal sound out of the decoder.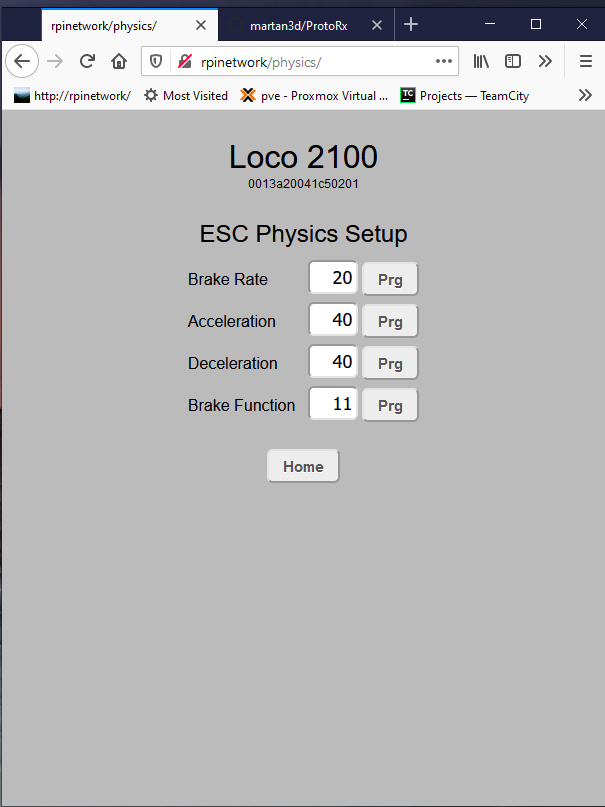 With the exception of the Brake Function Code, all of the values are in milliseconds. These represent an increment or decrement of one throttle step every X milliseconds until it reaches the value sent by the Protothrottle. Low values closely follow the PT, larger values take more time to reach the PT value. The brake rate is similar, however it is affected by the amount of deflection of the Protothrottle's brake lever. The more deflection, the more brake is applied.
Here is a video of it in action. Note that the acceleration/deceleration of the large motor block, tied to the Syren50, differs quite a bit from the acceleration values in the decoder controlled motor truck. In actual use, these would be 'tweaked' so the DCC and ESC rates match.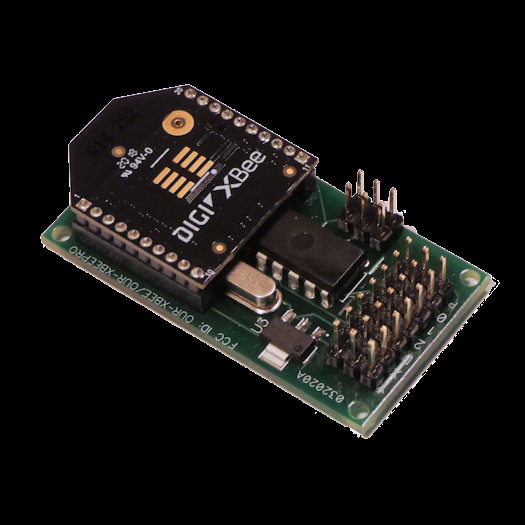 Protothrottle Dead Rail Receiver