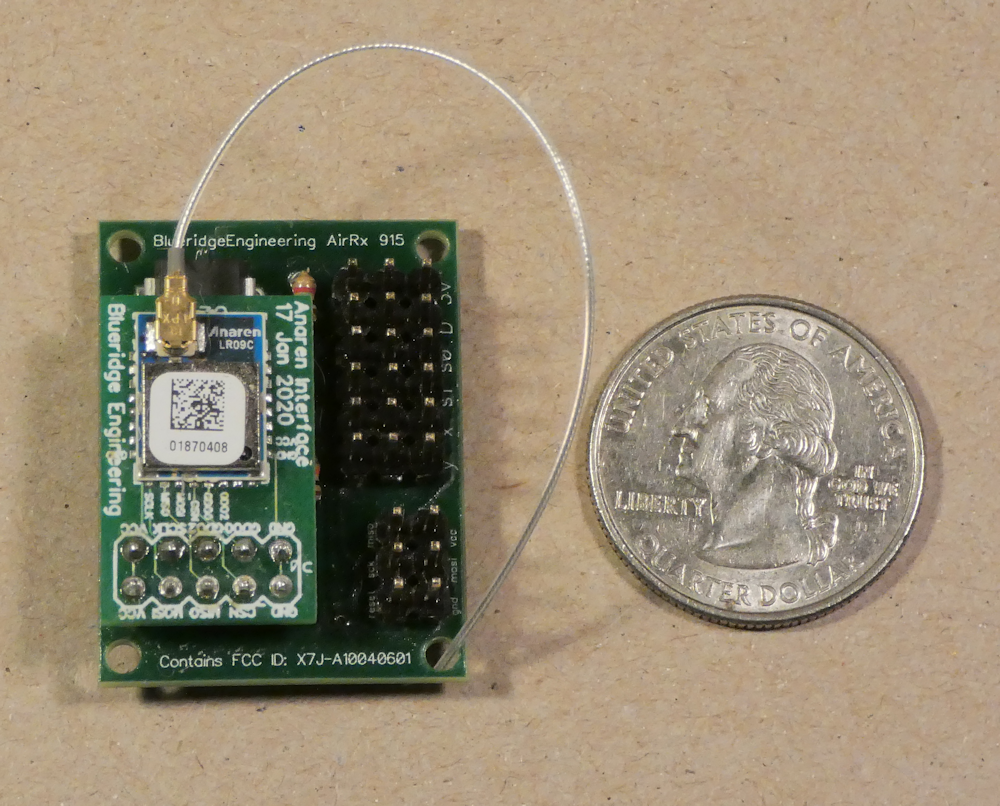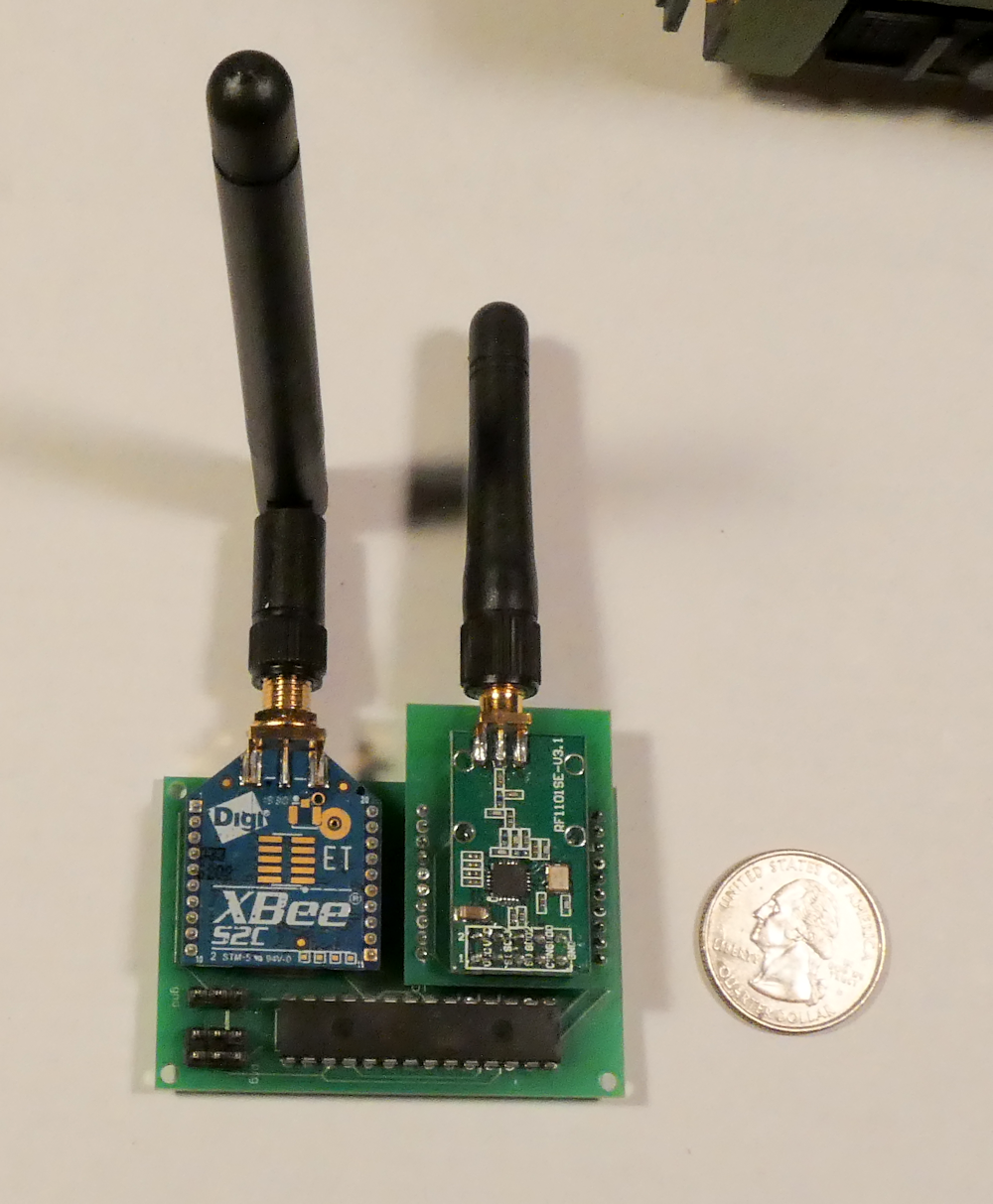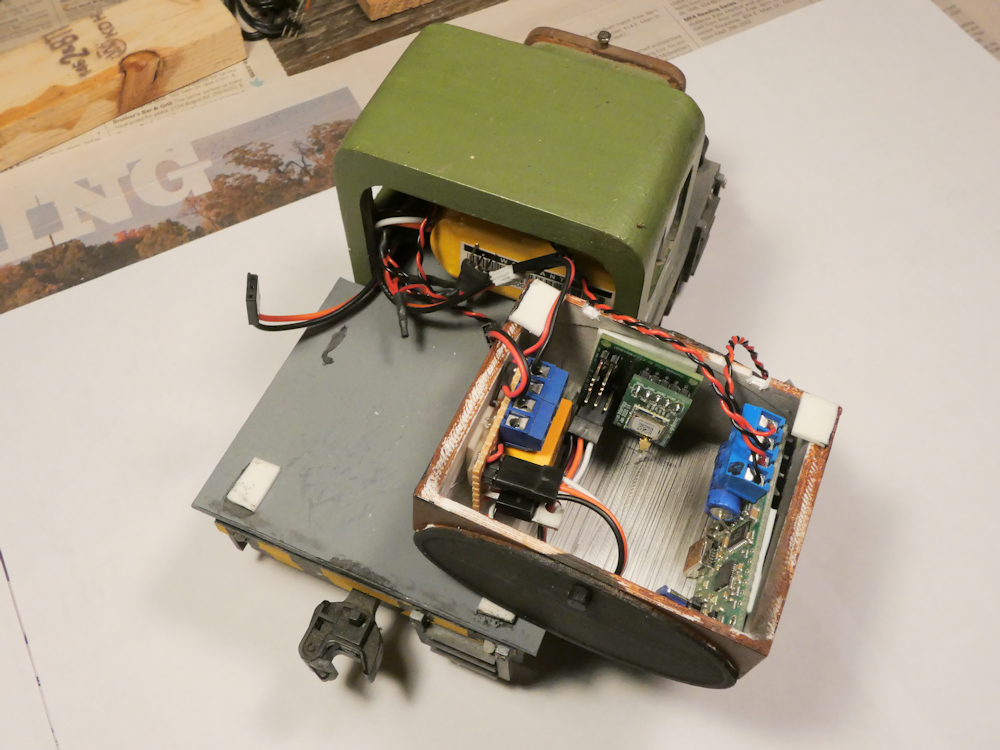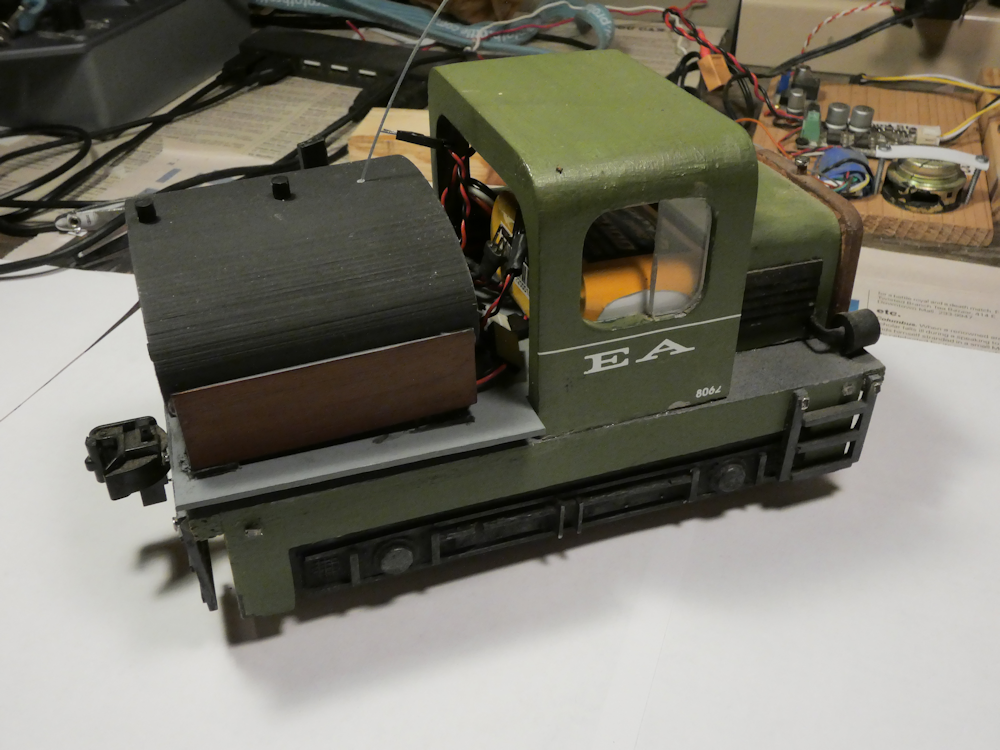 The production boards are in test now. They came out very well. Very small and compact, no errors or blemishes. As mentioned in previous posts, this is an Airwire Compatible Receiver that uses the Anaren Chipset and matching antenna. It gets a good 100ft range and can be programmed to listen to any of the 16 Airwire Channels.
The second picture above is my Protothrottle to Airwire interface. This is still a quasi-pre-production sort of board as I don't have the funds to re-design it at the moment but the circuit design and firmware are in good shape. It has some expensive parts but I'm getting very good results so far and have enough boards to build six or so.
The idea here is to get everything to play together. The Protothrottle on dedicated receiver boards and also allowing Airwire compatible boards to work as well. I'd add Revo to this but I don't have one and they seem to be quite proprietary so would have to be reverse-engineered.
Anyhow, as far as the AirRx is concerned, in addition to passing the DCC signal from the Airwire T5000 (or my Translator) out to a power amp, it can also control two servos and two digital outputs. In the photos above, I don't use DCC, instead I have it configured to use the servo output to drive a Pololu electronic speed controller (ESC). I have also configured one of the digital outputs to control a relay for the lights. Everything is mounted in a 3D printed 'oil tank' on my home made critter thing for testing.
Some more info can be found here: AirRx Receiver