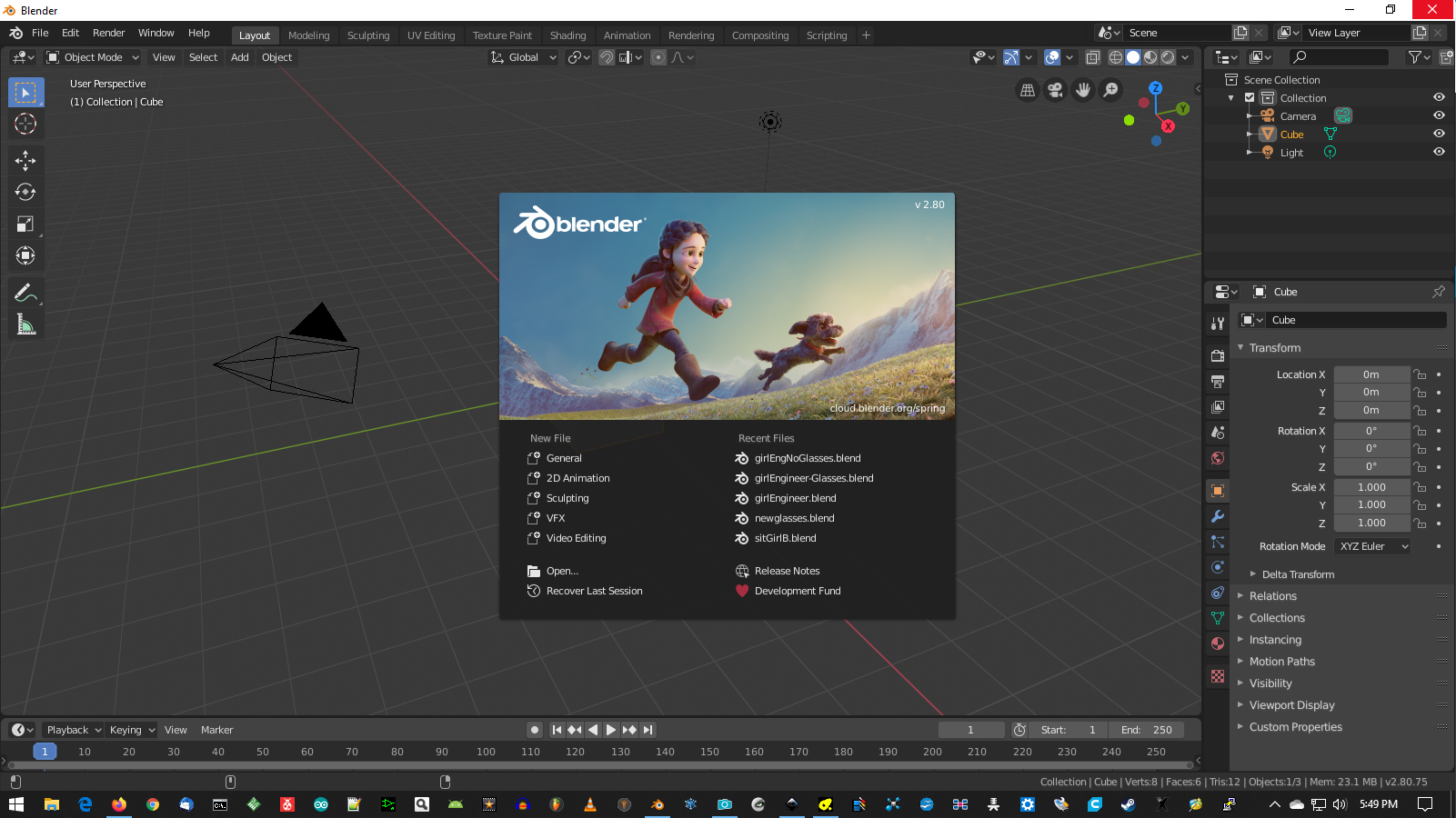 Ok, first thing you see when you start blender, click anywhere to get rid of the splash screen.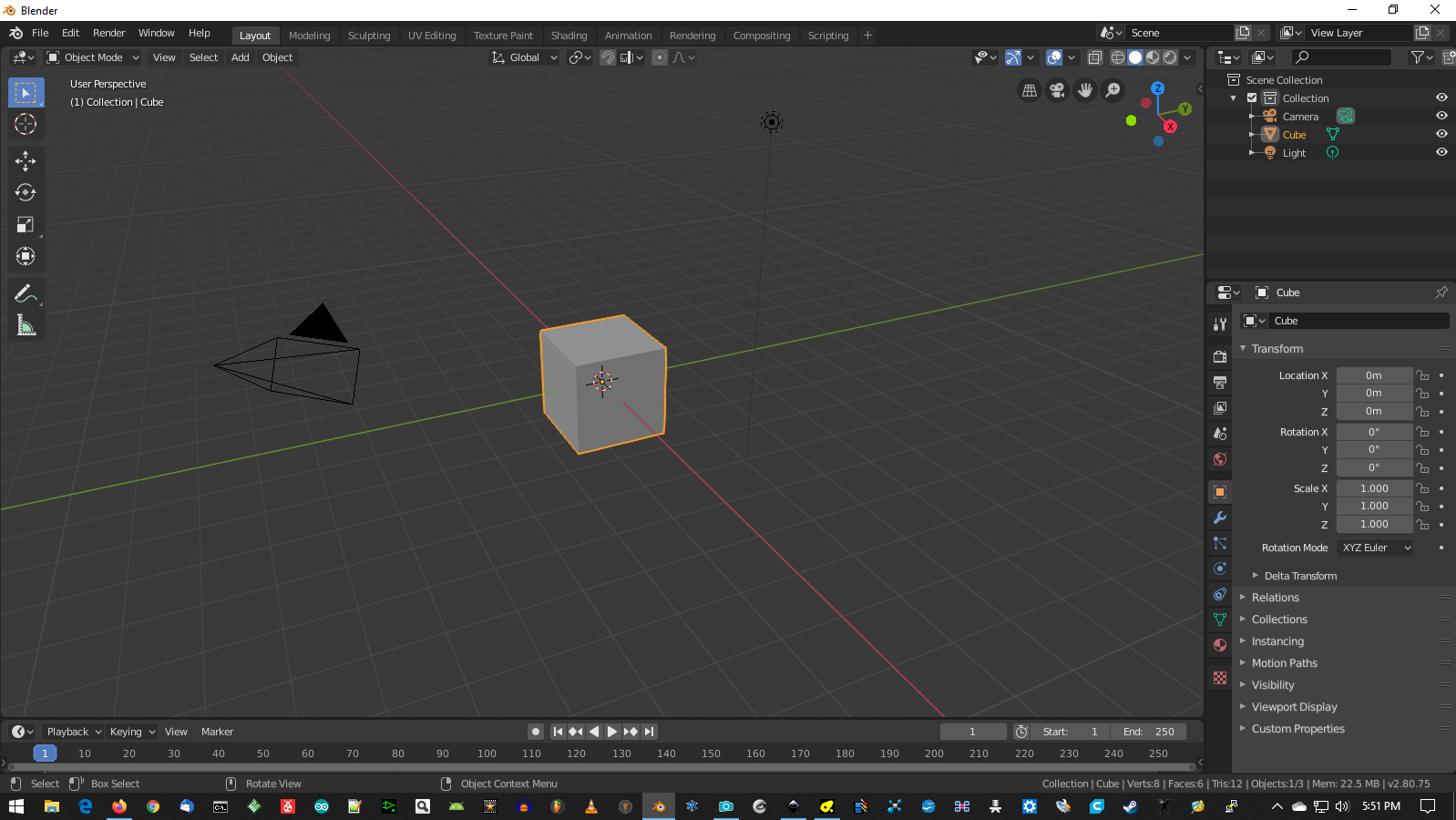 You will be presented with a selected cube. We don't need this so press the delete key. This should give you a clear workspace. Now we want to import our Makehuman Character.
In the next few screen grabs I'm going to assume you have never used Blender and try and give details on exactly which key or mouse button I'm using.