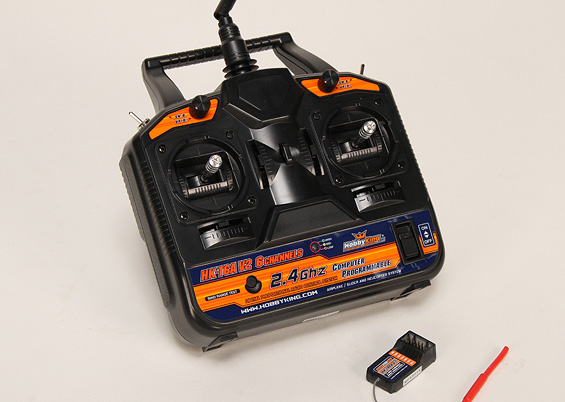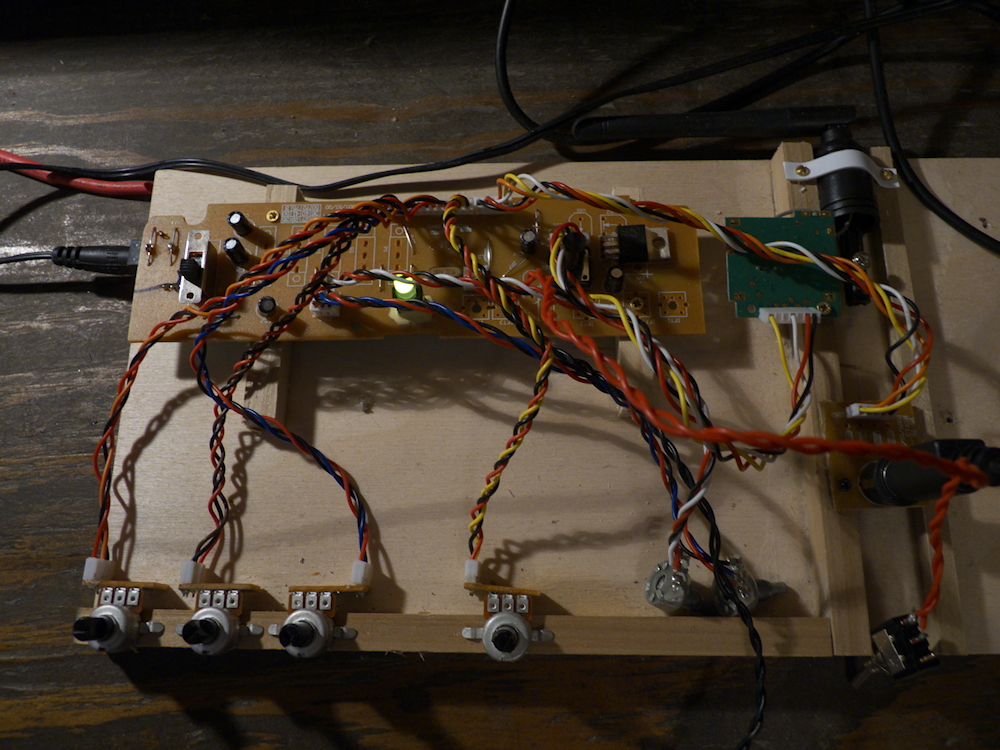 In addition to my own control system using Xbees, I also play around with standard radio control. I have one of the Hobby King systems shown above, I think it was like $25 for the TX and RX pair. In the second picture I've taken the TX out of the shell and replaced the joy sticks with pots. I've mounted it on a board so I can get to it's innards.
Anyhow, what I've done is leverage my R/C signal software and my DCC generation software into one widget. I continuously sample the servo pulse coming out of the R/C RX and then translate that into DCC messages. In this case, throttle messages, although they could be anything.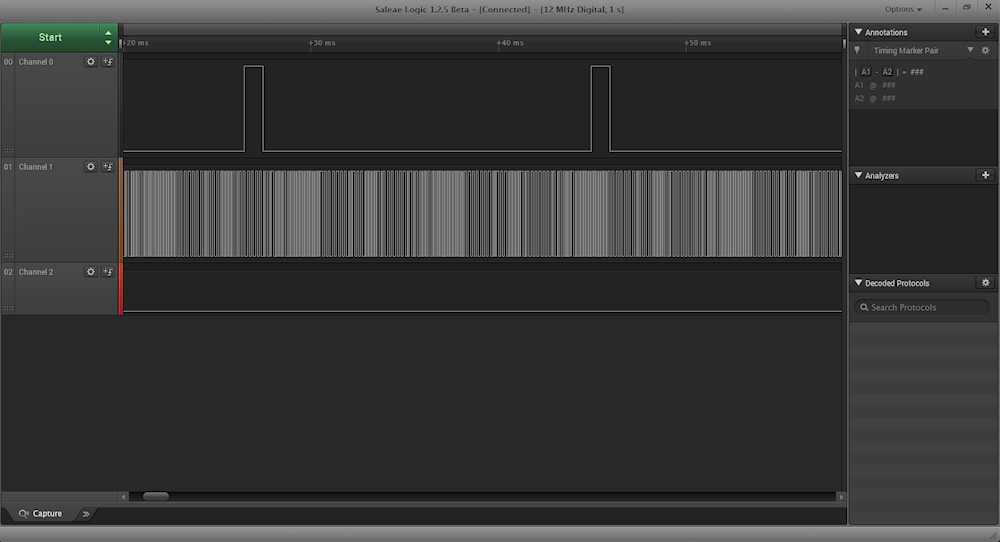 It all fits into an 8 pin Attiny85, then feeds into my other new widget, the DCC output board.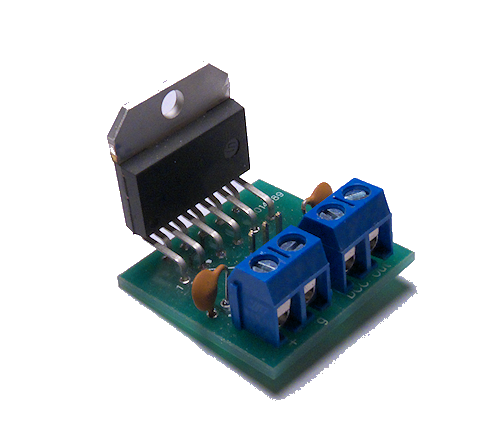 With this board, one side goes to the battery connection, the other is the output. You can see the small R/C type connector which carries the signal from the Attiny to the board. The DCC output of this board then directly feeds the sound decoder.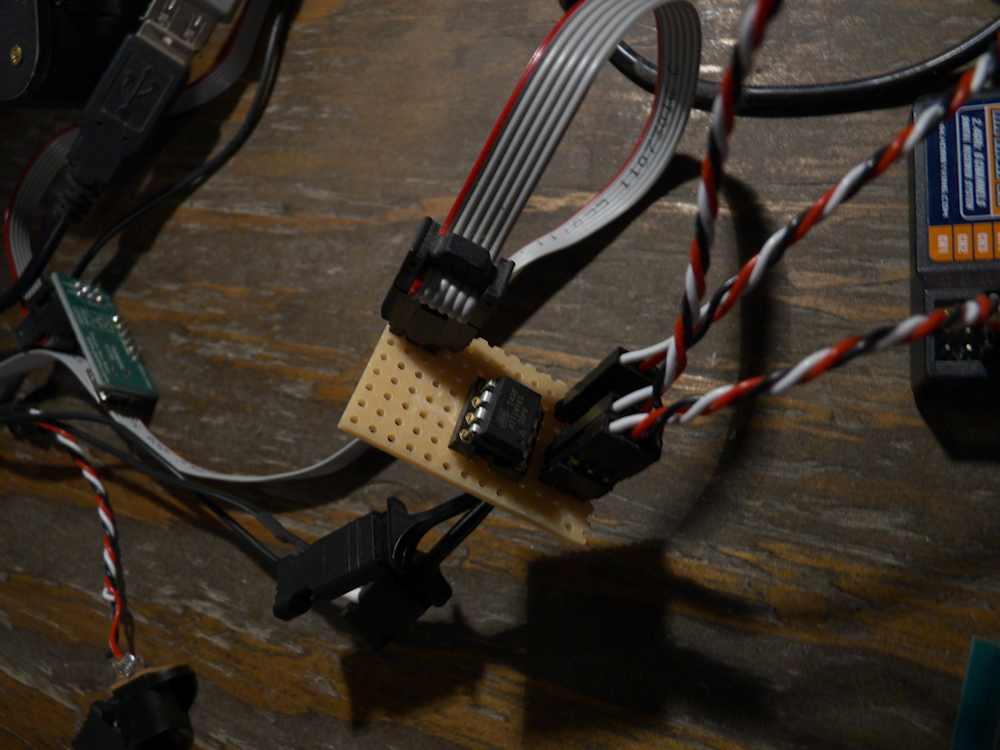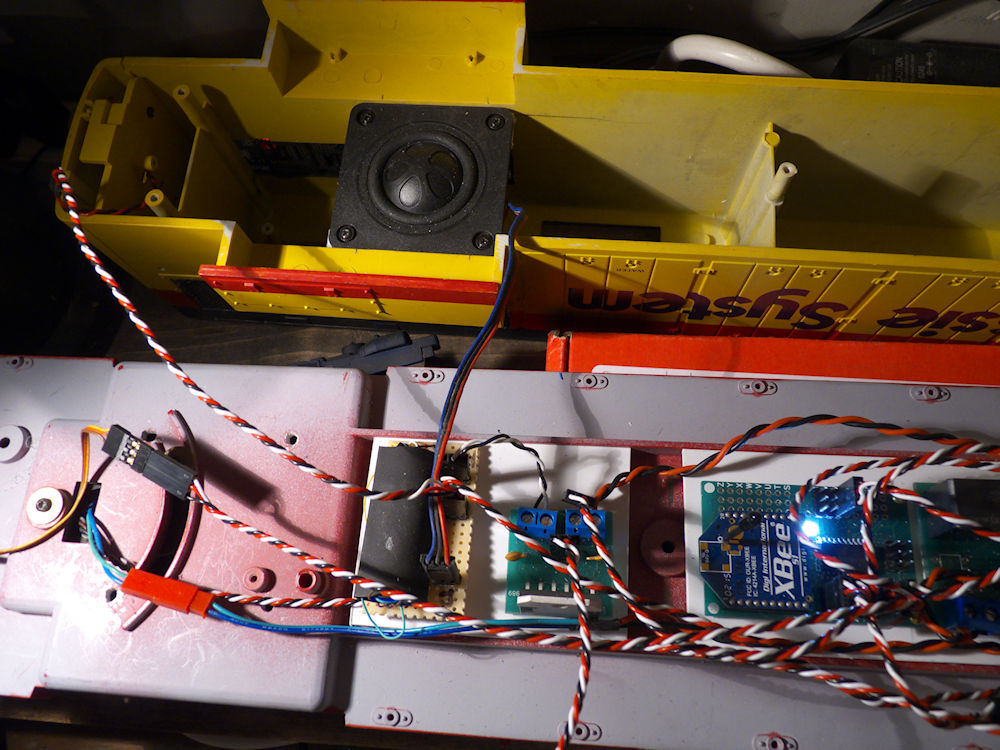 Finally, here is a video showing it in action. You can hear the notches of the sound decoder increase as the output pot is twisted and the servo pulse width increases-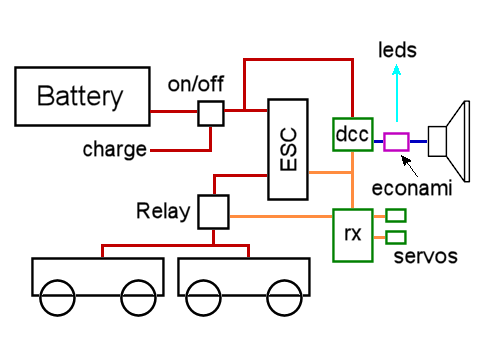 Above is the basic install I do on all my locomotives. The green RX box can be a regular R/C RX or it can be my Xbee Control Board. Same basic wiring.